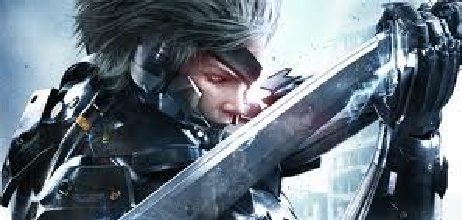 This year marks the twenty-fifth anniversary of the Metal Gear Solid franchise. Amid the upgrades of series classics, accolades, and showcases at prestigious museums, there is no better way to get fans excited for such an anniversary than by creating an original game for the franchise. For Metal Gear, that game will
Metal Gear Rising: Revengeance
. Developed by Platinum Games, whose repertoire consists of action games like
Mad World
and
Bayonetta
, the latest Metal Gear will toss players into the role of Raiden, a cybernetic ninja. The story takes place after
Metal Gear Solid 4
and will deal with Raiden's efforts in the reconstruction of an unspecified country.
Unlike most commemorative games, Rising: Revengeance is better described as a spin-off than a main series game. Instead of focusing on stealth, this game puts more of an emphasis on fast-paced, high-octane melee combat. As opposed to the hiding and sneaking the series is known for, Rising: Revengeancehas Raiden dashing nimbly about the battlefield cutting down enemies where they stand. His sword is razor sharp, capable of cutting through just about anything. In last night's trailer, one could see him sneaking up on an unsuspecting guard from behind a brick column and cutting both guard and column in one stroke.
As a ninja, Raiden's agility and quick reflexes will come into play. Using his sword, he can deflect enemy bullets. With his new ability, ninja walk, Raiden can run up walls and clear obstacles with the greatest of ease. So, players can expect some Prince of Persia-esque parkour elements. As of yet, there is no specific release date for this game aside from a broad estimate of early 2013, but more details can be expected at E3 next week. Metal Gear Rising: Revengeance will be released on the Playstation 3 and XBox 360.